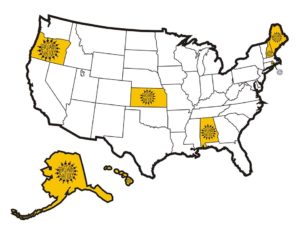 We are happy to announce that Hawai'i Governor David Ige has signed  HB 2082.
This law gives adult adoptees (age 18) AND birth parents of adult adoptees unrestricted access to the entire, unredacted court file of the adoption, including a copy of the original birth certificate contained therein, upon request. It is the only state to do so. In fact, we don't think there is any state or even other jurisdiction (country, province, etc) that gives birthparents this kind of access. The bill goes into effect immediately. (Go to the link above to read the bill, it's history, and mandates).
Please note:
We are somewhat concerned about implementation of this law so it is imperative that we get reports back from Hawaii adoptees and birth parents as to their experiences, particularly if they encounter any difficulties.  If you experience difficulties, please give us name and contact info (PM and phone number and email on request) so that we can get reports and move to address any problems.
While the law does not give adoptees access to their OBCs through vital stats, it goes one step further and gives them the entire court file. This should contain not only a copy of their OBC but will do so regardless of where they were born, which is a big plus as many Hawaii adoptees were born elsewhere, including other countries.
We do not know how uniform this process is going to be though – what documents are going to be contained within the file and whether the OBC will be a certified copy or not or if it will vary. We also don't know how the courts are going to interpret the wording of the law – particularly as to "inspection" of the court file – and whether people will have problems getting copies as opposed to just viewing it.
We did not write the bill, it was written by a legislator and staff, so it's not how we would have done it,
Please spread this information around in your search and other adoption groups the news of the Hawaii bill, now law.
A big thank you to Adoption Circle Hawai'i who worked diligently on this bill.
And thanks to Bastard Nationals and friends for making this happen.
8 down.  32 to go/ Bastards can do it!
Compromising away the rights of adoptees to get "something" for a few is never acceptable.
******
Join me on Twitter @DBastardette
Join Bastard Nation on Twitter