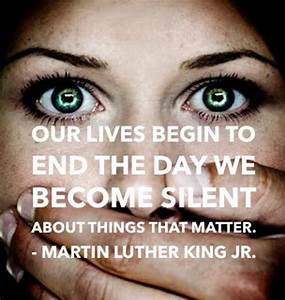 UPDATE:  The video of the hearing is now online.  It is worse than I thought!  Start at 26 minutes.
Arizona has a long, curious, and confusing history of adoptee birth record access.
Before 1945: OBCs were open to the adoptee and the general public.

1952:  OBCs were closed to the public but still open to the adoptee.

1967: OBCs were sealed to all adoptees.

1997: OBCs were unsealed for a select few adoptees whose adoptions had been finalized 75 years ago or longer(!)

2004: OBCs were again sealed to all adoptees
This jumble of yes, no, maybe, and no again makes no sense, especially now in the era of openness in adoption practices, the unsealing of adoption records around the country, and of course, social media and the easy and cheap availability of online DNA testing.
Last session the Arizona House passed HB 2600 a bill that restored the right of all adoptees born in Arizona the right to their own original birth certificates. The vote was 53-7. Halfway home! The bill failed to make it through the Senate, however, when the chair of the Senate Judiciary and Rules Committee, since retired, refused to give it a hearing.
This year was supposed to be different.
Obviously, legislative members change from year to year, but judging from last year's overwhelming victory, it appeared that this year's iteration had a good chance of passing and ending this discriminatory silliness.
HB 2070 an identical bill to last year's HB 2600, was prefiled in the House on January 6 and assigned to the House Judiciary and Rules Committee and received two readings. On Wednesday it went up for a committee vote, and…
it was amended down. A lot. Instead of unrestricted unsealing, the Committee decided to keep records closed for those born between 1968-2021. That's well over half of Arizona adoptees who will (if the bill passes) remain sealed and secret, An amendment was also offered but rejected to add a Disclosure Veto. Oh, and another politician is worried about protecting the "DNA rights " of birthparents.  What's he want to do? Ban adoptees from owning Ancestry accounts? Perhaps he was channeling Bill Pierce who long ago declared that it should be illegal for adoptees to use phone books to look for first parents. This is the kind of nonsense Class Bastard is subjected to daily by legos and lawmakers.
While these amendments were being offered, absolutely no opposition was voiced. Heritage Arizona, the state's so-called adoptee rights organization remained silent. Their sponsor agreed with the sell-out calling the changes "a hard pill to swallow." Not as hard as what's been rammed down adoptees; throats for over 50 years in Arizona.
Last year Bastard Nation and other organizations approached Heritage Arizona to offer support and expertise. The group was polite but wasn't particularly interested. This year, at least one organization that I know of asked if they could help by at a minimum submitting a letter of support. A half-hearted response was received. Sorta—yeah, go ahead. Bastard Nation, on its own, did submit a letter and I believe that organization did, also. Strangely, Heritage Arizona didn't even send out a notice on its Facebook page that the bill had been introduced, much less coming up for a committee hearing and vote. As of  late last night, their Facebook page makes no mention of the amendments that will continue Arizona's sealed and secret system.
I don't know much about Heritage Arizona, but judging from yesterday's silence, its leaders aren't activists This is not activism. This is people-pleasing and ineptitude.
Dedicated activists would have known these amendments were coming up. They would have spoken up, objected, pulled the bill. If pulling it weren't possible they could publicly withdraw their support and work against passage. And be vocal about it.
Bastard Nation. has done it. Pennsylvania Open has done it. Other rights groups have done it.
I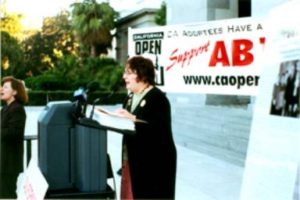 n 2002 I was in Sacramento when CalOpen pulled its hard-fought-for bill when restrictive amendments were proposed Earlier that morning an outdoor rally and press conference at thte Statehouse attended by about 100 people and the press had been staged with supporters from Bastard Nation, Cal Open the American Adoption Congress, and CUB speaking. Later they packed the hearing room. The committee permitted only two witnesses for each side and then threatened to riddle the bill with restrictive changes. Over lunch, we decided to pull the bill. People literally cried. But it was the right thing to do. The adoptee rights movement in California maintained its pride and dignity and refused to sell-out its constituents.
Yesterday Heritage Arizona failed the test. It betrayed not only Arizona adoptees, but adoptees everywhere. What happens in one state influences what happens in others.–and news travels. Heritage Arizona has lost all credibility. The organization had a chance to stop adoptee abuse in the state–it had a chance to speak up and push back–and failed. It refused to stand for the people it represented. If HB 2670 passes it will mark the fifth law defining just who and when Arizona-born adoptees are allowed to own their own birth certificates.
Bastard Nation and other organizations refuse to play this farce. We will put our energy behind defeating HB 2070.
Shame on Heritage Arizona. You are dead to us! You are dead to the Adoptee Rights Movement.
Note: The committee hearing was broadcast on the Arizona State Legislature page. I was unable to watch it and can't find it archived there now. Thanks to Greg Luce from the Adoptee Rights Law Center for his real-time gut-punching tweet coverage of the hearing.
…Cross-posted to Bastard Nation