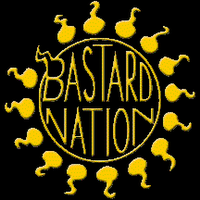 Distribute Freely!
BASTARD NATION ACTION ALERT!!
NEW YORK'S CLEAN BILL AMENDED!
Now mandates:
redacted birth certificates
court order releases
first parent searches
adoptive parent consents
Call Assemblymember David Weprin and State Senator Andrew Lanza TODAY, NO ON NEW YORK BILL A2901A-2015!
Bastard Nation OPPOSES New York Bill A2901A-2015, which contains amended language that violates both the rights and dignity of New York's adult adoptees. Bill A2901A-2015 creates a robust Disclosure Veto system administered by the adoption court system, would mandate confidential intermediary searches by the state, as well as require judges to consider the wishes of the adoptive parents of adult adoptees when deliberating granting access to requests for copies of original birth certificates by adult adoptees. The amended language is an affront to all adoptees.
Both New York sponsoring organizations have issued statements in opposition to the amended bill. So, we join them in urging you to call the primary sponsors of Bill A2901A-2015 and its Senate companion bill at their Albany offices,
Tell him, briefly and politely, that as an adult adoptee you OPPOSE the bill as amended, and urge him to pull it.
CONTACT INFORMATION
Assemblyman David Weprin [email protected]
Senator Andrew Lanz [email protected]
Please, call or write the Sponsor and ask them to drop their support of A2901A-2015 and its Senate companion bill.
Easy cut-n-paste
Subject: A2901A Adoptee Access
RE: A2901A Adoptee Access, Please no longer Sponsor.
Honorable Assembly Member and Sponsor of A2901A,
It has came to my attention that on June 14, 2015; A2901A was amended. The bill no longer allows adults, adopted as children, access to their original birth certificate according to the same standard as the non-adopted.
Although I appreciate the Author and all Sponsors, I must strongly urge that you no longer support A2901A. It is, as amended, a violation of adoptee due process rights in that it requires us to seek a court order and the biological parent's permission in order to have access to our OWN state held documentation.
One day adult adoptees will be treated with dignity, respect, and our civil rights will be acknowledged. However, A2901A is no longer the vehicle for that to occur.
Thank you for your time, your support of adult adoptee rights, and service.
Respectfully,
Your Name
Cut-n-Paste Emails (Please, place in the BCC address line. Thank you.)
[email protected]
[email protected]
[email protected]
[email protected]
[email protected]
[email protected]
[email protected]
[email protected]
[email protected]
[email protected]
[email protected]
[email protected]
[email protected]
[email protected]
[email protected]
[email protected]
[email protected]
[email protected]
[email protected]
[email protected]
[email protected]
[email protected]
[email protected]
[email protected]
[email protected]
[email protected]
[email protected]
[email protected]
[email protected]
[email protected]
[email protected]
[email protected]
[email protected]
[email protected]
[email protected]
[email protected]
[email protected]
[email protected]
[email protected]
[email protected]
[email protected]
[email protected]
[email protected]
[email protected]
[email protected]
[email protected]
[email protected]
[email protected]
[email protected]
[email protected]
[email protected]
[email protected]
[email protected]
[email protected]
[email protected]
[email protected]
[email protected]
[email protected]
[email protected]
[email protected]
[email protected]
[email protected]
[email protected]
[email protected]
[email protected]
[email protected]
[email protected]
[email protected]
[email protected]
[email protected]
[email protected]
[email protected]
[email protected]
[email protected]
[email protected]
[email protected]
[email protected]
[email protected]
[email protected]
[email protected]
[email protected]
[email protected]
[email protected]
[email protected]
[email protected]
[email protected]
[email protected]
[email protected]
[email protected]
[email protected]
[email protected]
[email protected]
[email protected]
[email protected]
[email protected]
[email protected]
[email protected]
[email protected]
[email protected]
[email protected]
[email protected]
[email protected]
[email protected]
[email protected]
[email protected]
[email protected]
[email protected]
[email protected]
[email protected]
[email protected]
For those needing commas between email addresses:
[email protected], [email protected], [email protected], [email protected], [email protected], [email protected], [email protected], [email protected], [email protected], [email protected], [email protected], [email protected], [email protected], [email protected], [email protected], [email protected], [email protected], [email protected], [email protected], [email protected], [email protected], [email protected], [email protected], [email protected], [email protected], [email protected], [email protected]
[email protected], [email protected], [email protected], [email protected], [email protected], [email protected], [email protected], [email protected], [email protected], [email protected], [email protected], [email protected], [email protected], [email protected], [email protected], [email protected], [email protected], [email protected], [email protected], [email protected], [email protected], [email protected], [email protected]
[email protected], [email protected], [email protected], [email protected], [email protected], [email protected], [email protected], [email protected], [email protected], [email protected], [email protected], [email protected], [email protected], [email protected], [email protected], [email protected], [email protected], [email protected], [email protected], [email protected], [email protected], [email protected], [email protected], [email protected]
[email protected], [email protected], [email protected], [email protected], [email protected], [email protected], [email protected], [email protected], [email protected], mcdonoughd@assembly.state.ny.us, [email protected], [email protected], [email protected], [email protected], [email protected], [email protected], [email protected], [email protected], [email protected], [email protected], [email protected], [email protected], [email protected], [email protected]
[email protected], [email protected], [email protected], [email protected], [email protected], [email protected], [email protected], [email protected], [email protected], [email protected], [email protected], [email protected], [email protected], [email protected], [email protected], [email protected], [email protected], [email protected], [email protected], [email protected], [email protected], [email protected], [email protected], [email protected], [email protected], [email protected], [email protected]
[email protected], [email protected], [email protected], [email protected], [email protected], [email protected], [email protected], [email protected], [email protected], [email protected], [email protected], [email protected], [email protected], [email protected], [email protected], [email protected], [email protected], [email protected], [email protected], [email protected], [email protected], [email protected]
Call Sheet
David I. Weprin — District 24
LOB 602
Albany, NY 12248
Peter J. Abbate, Jr. — District 49
LOB 839
Albany, NY 12248
Thomas J. Abinanti — District 92
LOB 744
Albany, NY 12248
Carmen E. Arroyo — District 84
LOB 734
Albany, NY 12248
Jeffrion L. Aubry — District 35
LOB 646
Albany, NY 12248
Fax:518-455-4565
[email protected]
William A. Barclay — District 120
LOB 521
Albany, NY 12248
Didi Barrett — District 106
LOB 553
Albany, NY 12248
Fax:518-455-5418
[email protected]
Charles Barron — District 60
LOB Room 532
Albany, NY 12248
Michael Benedetto — District 82
LOB 842
Albany, NY 12248
Rodneyse Bichotte — District 42
LOB 833
Albany, NY 12248
Michael Blake — District 79
Room 919 LOB
Albany, NY 12248
Ken Blankenbush — District 117
LOB 322
Albany, NY 12248
Fax:518-455-5289
[email protected]
Joseph Borelli — District 62
LOB 428
Albany, NY 12248
Fax:518-455-4501
[email protected]
Karl Brabenec — District 98
LOB Room 523
Albany, NY 12248
Fax:518-455-5929
[email protected]
Edward C. Braunstein — District 26
LOB 557
Albany, NY 12248
Fax:518-455-4648
[email protected]
James F. Brennan — District 44
LOB 422
Albany, NY 12248
Anthony Brindisi — District 119
LOB 538
Albany, NY 12248
Fax:518-455-5928
[email protected]
Harry B. Bronson — District 138
LOB 502
Albany, NY 12248
Alec Brook-Krasny — District 46
LOB 639
Albany, NY 12248
David Buchwald — District 93
LOB 331
Albany, NY 12248
Marc W. Butler — District 118
LOB 525
Albany, NY 12248
Kevin A. Cahill — District 103
LOB 716
Albany, NY 12248
John D. Ceretto — District 145
LOB 320
Albany, NY 12248
Barbara M. Clark — District 33
LOB 547
Albany, NY 12248
William Colton — District 47
LOB 733
Albany, NY 12248
Vivian E. Cook — District 32
LOB 939
Albany, NY 12248
Jane L. Corwin — District 144
LOB 446
Albany, NY 12248
Marcos A. Crespo — District 85
LOB 454
Albany, NY 12248
Clifford W. Crouch — District 122
LOB 450
Albany, NY 12248
Brian Curran — District 21
LOB 318
Albany, NY 12248
Michael Cusick — District 63
LOB 724
Albany, NY 12248
Steven Cymbrowitz — District 45
LOB 824
Albany, NY 12248
Maritza Davila — District 53
LOB 631
Albany, NY 12248
Fax:518-455-5789
[email protected]
Michael G. DenDekker — District 34
LOB 841
Albany, NY 12248
Erik M. Dilan — District 54
LOB 921
Albany, NY 12248
Jeffrey Dinowitz — District 81
LOB 941
Albany, NY 12248
Fax:518-455-4437
[email protected]
David DiPietro — District 147
LOB 543
Albany, NY 12248
Janet L. Duprey — District 115
LOB 635
Albany, NY 12248
Steve Englebright — District 4
LOB 621
Albany, NY 12248
Patricia Fahy — District 109
LOB 452
Albany, NY 12248
Herman D. Farrell, Jr. — District 71
LOB 923
Albany, NY 12248
Gary D. Finch — District 126
LOB 448
Albany, NY 12248
Michael J. Fitzpatrick — District 8
LOB 458
Albany, NY 12248
Fax:518-455-4394
[email protected]
Christopher S. Friend — District 124
LOB 938
Albany, NY 12248
Sandy Galef — District 95
LOB 641
Albany, NY 12248
David F. Gantt — District 137
LOB 830
Albany, NY 12248
Andrew R. Garbarino — District 7
LOB 529
Albany, NY 12248
Joseph M. Giglio — District 148
LOB 439
Albany, NY 12248
Mark Gjonaj — District 80
LOB 633
Albany, NY 12248
Deborah J. Glick — District 66
LOB 717
Albany, NY 12248
Phillip Goldfeder — District 23
LOB 542
Albany, NY 12248
Andy Goodell — District 150
LOB 545
Albany, NY 12248
Richard N. Gottfried — District 75
LOB 822
Albany, NY 12248
Fax:518-455-5939
[email protected]
Al Graf — District 5
LOB 433
Albany, NY 12248
Aileen M. Gunther — District 100
LOB 826
Albany, NY 12248
Stephen Hawley — District 139
Room 329 LOB
Albany, NY 12248
Carl E. Heastie — District 83
LOB 932
Albany, NY 12248
Fax:518-455-4812
[email protected]
Andrew Hevesi — District 28
LOB 844
Albany, NY 12248
Dov Hikind — District 48
LOB 551
Albany, NY 12248
Fax:518-455-5948
[email protected]
Earlene Hooper — District 18
LOB 739
Albany, NY 12248
No email listed
Ellen Jaffee — District 97
LOB 650
Albany, NY 12248
Kimberly Jean-Pierre — District 11
LOB 530
Albany, NY 12248
Fax:518-455-3976
[email protected]
Mark Johns — District 135
LOB 549
Albany, NY 12248
Latoya Joyner — District 77
LOB 427
Albany, NY 12248
Fax:518-455-5461
[email protected]
Todd Kaminsky — District 20
LOB 827
Albany, NY 12248
Steve Katz — District 94
LOB 718
Albany, NY 12248
Brian Kavanagh — District 74
419 LOB
Albany, NY 12248
Michael P. Kearns — District 142
431 LOB
Albany, NY 12248
Ron Kim — District 40
LOB 429
Albany, NY 12248
Brian M. Kolb — District 131
LOB 933
Albany, NY 12248
Kieran Michael Lalor — District 105
LOB 531
Albany, NY 12248
Charles D. Lavine — District 13
LOB 441
Albany, NY 12248
Fax:518-455-5467
[email protected]
Peter Lawrence — District 134
LOB Room 722
Albany, NY 12248
Fax:518-455-3093
[email protected]
Joseph R. Lentol — District 50
LOB 632
Albany, NY 12248
Barbara Lifton — District 125
LOB 555
Albany, NY 12248
Guillermo Linares — District 72
LOB Room 534
Albany, NY 12248
Peter D. Lopez — District 102
LOB 402
Albany, NY 12248
Donna A. Lupardo — District 123
LOB 626
Albany, NY 12248
Chad A. Lupinacci — District 10
LOB 937
Albany, NY 12248
William Magee — District 121
LOB 828
Albany, NY 12248
William B. Magnarelli — District 129
LOB 837
Albany, NY 12248
Nicole Malliotakis — District 64
LOB 725
Albany, NY 12248
Margaret M. Markey — District 30
LOB 712
Albany, NY 12248
Shelley Mayer — District 90
LOB 327
Albany, NY 12248
Fax:455-5499
[email protected]
John T. McDonald, III — District 108
LOB 417
Albany, NY 12248
David G. McDonough — District 14
LOB 443
Albany, NY 12248
Tom McKevitt — District 17
LOB 546
Albany, NY 12248
Steven F. McLaughlin — District 107
LOB 533
Albany, NY 12248
Michael Miller — District 38
LOB 542
Albany, NY 12248
Michael Montesano — District 15
LOB 437
Albany, NY 12248
Joseph D. Morelle — District 136
LOB 926
Albany, NY 12248
Fax:518-455-5647
[email protected]
Walter T. Mosley — District 57
LOB 528
Albany, NY 12248
Francisco P. Moya — District 39
LOB 727
Albany, NY 12248
Dean Murray — District 3
LOB Room 430
Albany, NY 12248
Fax:518-455-5908
[email protected]
Bill Nojay — District 133
LOB 527
Albany, NY 12248
Fax:518-455-5918
[email protected]
Catherine Nolan — District 37
LOB 836
Albany, NY 12248
Daniel J. O'Donnell — District 69
LOB 526
Albany, NY 12248
Bob Oaks — District 130
Capitol 444
Albany, NY 12248
Félix W. Ortiz — District 51
LOB 731
Albany, NY 12248
Steven Otis — District 91
LOB 325
Albany, NY 12248
Philip A. Palmesano — District 132
LOB 723
Albany, NY 12248
Fax:518-455-4644
[email protected]
Anthony H. Palumbo — District 2
LOB 719
Albany, NY 12248
Amy Paulin — District 88
LOB 713
Albany, NY 12248
Crystal D. Peoples-Stokes — District 141
LOB 625
Albany, NY 12248
N. Nick Perry — District 58
LOB 736
Albany, NY 12248
Roxanne Persaud — District 59
Room 324 LOB
Albany, NY 12248
Victor M. Pichardo — District 86
LOB 920
Albany, NY 12248
J. Gary Pretlow — District 89
LOB 845
Albany, NY 12248
Dan Quart — District 73
LOB 741
Albany , NY 12248
Edward P. Ra — District 19
LOB 544
Albany, NY 12248
Andrew P. Raia — District 12
LOB 629
Albany, NY 12248
Phil Ramos — District 6
LOB 648
Albany, NY 12248
Diana C. Richardson — District 43
LOB 834
Albany, NY 12248
José Rivera — District 78
LOB 536
Albany, NY 12248
Samuel D. Roberts — District 128
Capitol 510
Albany, NY 12248
Annette Robinson — District 56
LOB 424
Albany, NY 12248
Robert J. Rodriguez — District 68
LOB 729
Albany, NY 12248
Linda B. Rosenthal — District 67
LOB 627
Albany, NY 12248
Nily Rozic — District 25
LOB 820
Albany, NY 12248
Addie J. Russell — District 116
LOB 456
Albany, NY 12248
Sean Ryan — District 149
LOB 540
Albany, NY 12248
Fax:518-455-4890
[email protected]
Joseph S. Saladino — District 9
LOB 720
Albany, NY 12248
Angelo Santabarbara — District 111
LOB 654
Albany, NY 12248
Michelle Schimel — District 16
LOB 702
Albany, NY 12248
Robin Schimminger — District 140
LOB 847
Albany, NY 12248
Rebecca A. Seawright — District 76
LOB 818
Albany, NY 12248
Luis R. Sepúlveda — District 87
LOB 432
Albany, NY 12248
Sheldon Silver — District 65
LOB 704
Albany, NY 12248
Fax:518-455-7092
[email protected]
Michael Simanowitz — District 27
LOB 742
Albany, NY 12248
Jo Anne Simon — District 52
LOB 326
Albany, NY 12248
Aravella Simotas — District 36
LOB 652
Albany, NY 12248
Frank Skartados — District 104
LOB 435
Albany, NY 12248
Fax:518-455-5593
[email protected]
James Skoufis — District 99
LOB 821
Albany, NY 12248
Michaelle C. Solages — District 22
LOB 619
Albany, NY 12248
Fax:518-455-5560
[email protected]
Dan Stec — District 114
LOB 940
Albany, NY 12248
Phil Steck — District 110
LOB 819
Albany, NY 12248
Fax:518-455-5840
[email protected]
Al Stirpe — District 127
LOB 656
Albany, NY 12248
ames Tedisco — District 112
LOB 404
Albany, NY 12248
Claudia Tenney — District 101
LOB 426
Albany, NY 12248
Fred W. Thiele, Jr. — District 1
LOB 746
Albany, NY 12248
Matthew Titone — District 61
LOB 643
Albany, NY 12248
Michele R. Titus — District 31
LOB 522
Albany, NY 12248
Latrice Walker — District 55
LOB Room 628
Albany, NY 12248
Raymond Walter — District 146
550 LOB
Albany, NY 12248
Fax:518-455-5023
[email protected]
Helene E. Weinstein — District 41
LOB 831
Albany, NY 12248
Carrie Woerner — District 113
323 LOB
Albany, NY 12248
Fax:518-455-3727
[email protected]
Angela M. Wozniak — District 143
LOB Room 721
Albany, NY 12248
Fax:518-455-3962
[email protected]
Keith L.T. Wright — District 70
LOB 943
Albany, NY 12248
Kenneth Zebrowski — District 96
LOB 637
Albany, NY 12248
Bastard Nation | P. O. Box 9959 | Spokane, WA 99209 | Phone 614-641-0294
www.bastards.com