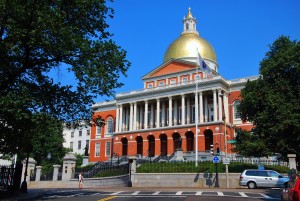 Current MA law allows adoptees to access their original birth certificates without condition at age 18 if they were adopted on or before July 17, 1974 or on or after January 1, 2008.
Proposed S1144 and its companion, H.2045, possibly the shortest and easiest to understand adoptee access bill ever, reads as follows:
Section 2B of chapter 46 of the General Laws, as appearing in the 2008 Official Edition, is hereby amended by striking out, in line 3, the words "on or before July 17, 1974 or on or after January 1, 2008" and by striking out in lines 4 and 5, the words "on or after January 1, 2008."
In other words, it would remove the" black hole" and give all adult MA adoptees their OBCs, without condition, redactions or vetoes.
Tuesday, June 23, 2015 from 1pm-5pm, these (and other) bills will be heard before the MA legislature's Joint Committee on Public Health, Room A-2 at the MA State House.
We are publicizing this hearing to our membership as a service, and encouraging those of you, particularly Massachusetts adoptees and residents, to submit testimony or appear in person to testify. However, the organization promoting this effort, Access Massachusetts, has not agreed to try to kill or pull the bill if it gets amended with vetoes, is not Bastard friendly (their "resources" webpage does not even link to BN as one of the "national organizations"), is not adoptee-led, and touts and misrepresents veto and other conditional legislation on their website. Given what has happened in other states in the past, with clean bills being amended but all the sponsors carry over and previous support of the clean bill is interpreted as also being support of the amended bill, Bastard Nation as an organization is hesitant to mobilize its resources and membership in support of a bill it does not have some assurances will be kept clean and without any confidence in the leadership of the bill's proponents. Any testimony or calls, letters or emails in support should be clear that you support this bill as written, but you would NOT support it if it became amended.
Marley Greiner as the Executive Chair of Bastard Nation will be presenting official written testimony in support.
See these links for the bill text, map to the Committee meeting, and other information.
You can submit your written testimony in advance to the Committee:
Send testimony and letters by email to
Dennis Burke at [email protected]
and Rep. Kate Hogan at kate.hogan.mahouse.gov
You can also email or call the members of the Joint Committee to express your support. Here is a link of the Committee members with their contact information (click on each member's name).
Joint Committee on Public Health
Shea Grimm, Bastard Nation Legislative Committee
 Join me on Twitter @DBastardette