Bastard Nation is thrilled to announce that the long-awaited update of our state pages is finished. This has been a slow, time-consuming, often mind-numbing off-and-on project for quite some time.
Each state page has been updated to include links to current OBC and records access laws and state legislatures. (Special thanks to Greg Luce from the Adoptee Rights Law Center for his generous assistance). We have added hundreds of links to BN  and BN-Partner state activities, news stories, and graphics.
The state pages not only serve the immediate purpose of educating and alerting our readers and members to actions in their state but serve as a repository of BN history as well as adoptee rights history since our founding in 1996.
When we moved our webpage to Word Press a few years ago, some of the material on our original page went missing. We have been able to reclaim some of it through the Wayback Machine and will continue to dig around when time permits and add more.
With so many new additions and improvements, there are bound to be some bad links. If you find any let us know and we will try to fix the problem,  In addition, if you have any material you would like to add–especially pictures from various events–let us know. Please contact our Executive Chair and webmaster, Marley Greiner at [email protected]. for all webpage matters.
Our next step is to update the US territory and Canada pages (which should be pretty easy), and to set up the 2019 Legislative page
The Bastard Nation webpage is one of Class Bastards's best friends. Please use it as you work in your own state or province.
And  final thanks:
First to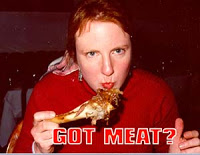 Damsel Plum who put together our original page 22 years ago. We never realized what a job it was. Thank you Damzarella!
Lastly, to everyone who supports Bastard Nation. You are the best!
                                                   Also found under Local tab at top of page
                                                      ******