ADDENDA:  Guys, word on the street is that the NY atrocity is coming up for a vote any day now. This would be disastrous for adoptee rights and would have long term consequences not only for NY adoptees but potentially adoptees in other states. Despite the shitty veto bill in MO, we have potentially some good momentum coming out of this session with Hawaii and MA. Let's not lose that with what is the worst so-called access bill I've seen in probably 20 years. Please see the AA and tweet opportunities and let's try to shut this sucker down….. Shea Grimm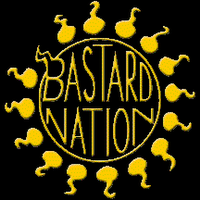 Bastard Nation | P. O. Box 9959 | Spokane, WA 99209 | Phone 614-641-0294  
www.bastards.org

Distribute Freely!
BASTARD NATION ACTION ALERT!!
CALLING ALL BASTARDS!
NEW YORK A2901c
Bill
Link:  http://assembly.state.ny.us/leg/?bn=A2901
Now mandates:
Redacted birth certificates
Court ordered release at broad judicial discretion
Confidential Intermediary search and consent system
Biological and adoptive parent permission
Bastard Nation OPPOSES New York Bill A2901c which contains amended language that violates both the rights and dignity of New York's adult adoptees.
Bill A2901c creates a bureaucratic, nightmarish Disclosure Veto/redaction system administered by the adoption court system, mandates confidential intermediary searches by the state, and requires judges to consider the wishes of the adoptive parents of adult adoptees when deliberating granting access to requests for copies of original birth certificates by adult adoptees. The amended language is an affront to all adoptees.
Both New York sponsoring organizations have issued statements in opposition to the amended bill. We join them and urge you to write the New York Assembly members and request a "NO" vote.
Email Template
Subject Line: NO to A2901c
Re: NO to A2901c
Honorable Assembly member,
Originally submitted as a bill which would allow adult adoptees to access their original birth certificate in the same manner as the non-adopted; the bill was unacceptably amended on June 14, 2015.
Although I appreciate the work of the author and all sponsors, I request that you vote "No" on A2901c. The amended version requires adult adoptees to have a court order, obtain the biological parents' permission to access their OBC, allows judges to refuse release based upon concerns for one's adoptive parents, allows for the redaction/defacement of original birth certificates, and requires the use of an expensive intermediary system. These are unacceptable infringements upon an adult adoptee's rights to due process and equal treatment under the law .
A2901 proponents claim the amendments will protect "birth parent anonymity" should an adoptee search. It will not! With today's technological advances, anonymity is not possible. Social media and DNA testing have effectively removed the "anonymity" argument. The ability for an adult adoptee to access their own state-held documents and birth records in the same manner as the non-adopted is about the relationship between the adult adoptee and the state, which should not be in the business of dictating to its citizens who they may or may not seek relationships with or require adults to request permission from their parents and a judge based on who the person *might* contact, regardless of how their family was created, before the adult can access their own state-held documents.
Everyone has a right to privacy. No one can or should be given a state granted right to remain anonymous.
Please vote "NO" on A2901c. Thank you for your time, consideration, and service.
Respectfully,
YOUR NAME
Assembly Member email copy/paste. (Please use the bcc line. Thank you.)
[email protected], [email protected],[email protected], [email protected],[email protected], [email protected], barronc@ assembly.state.ny.us, [email protected],[email protected], [email protected],[email protected],[email protected], [email protected],[email protected], [email protected] s,[email protected], [email protected],[email protected], [email protected],[email protected], [email protected],[email protected], [email protected],[email protected], [email protected],[email protected], [email protected],[email protected], [email protected],[email protected]. [email protected],[email protected], [email protected],[email protected], [email protected],[email protected], [email protected],[email protected], [email protected],[email protected], [email protected],[email protected]
[email protected], [email protected],[email protected], [email protected],[email protected], [email protected],[email protected] , [email protected],[email protected], [email protected],[email protected], [email protected],[email protected], [email protected],[email protected], HunterP@n yassembly.gov,[email protected], [email protected],[email protected], [email protected],[email protected], [email protected],[email protected], [email protected],[email protected], [email protected],[email protected], [email protected],[email protected], [email protected],[email protected], [email protected]
[email protected], [email protected],[email protected], [email protected],[email protected], [email protected],[email protected], [email protected],[email protected], [email protected],[email protected], [email protected],[email protected], [email protected],[email protected], < SPAN style="COLOR: #385697″>[email protected], [email protected],[email protected], [email protected], [email protected],[email protected], [email protected], [email protected],[email protected]< /A>, [email protected],[email protected], [email protected], [email protected],[email protected], [email protected], quartd@assembly.state.ny.us,[email protected], [email protected], [email protected],[email protected], [email protected]
[email protected], [email protected],[email protected], [email protected],[email protected], [email protected],[email protected],[email protected],[email protected], [email protected],[email protected], [email protected],[email protected], [email protected],[email protected], [email protected],[email protected], [email protected], [email protected],[email protected], [email protected], [email protected],[email protected], [email protected], [email protected],[email protected], [email protected], [email protected],[email protected], [email protected], [email protected],[email protected], [email protected]. ny.us, [email protected]
NYS Assembly Tweets
NO to A2901c. Adoptees deserve equality, not discrimination! #AdopteeRights @TomAbinanti @willabarclay @Didi4Assembly @wboylandjr 
NO to A2901c. Adoptees deserve equality, not discrimination! #AdopteeRights@edbraunstein @ABrindisi1 @HarryBBronson @AlecBrookKrasny
NO to A2901c. Adoptees deserve equality, not discrimination! #AdopteeRights@DavidBuchwald @KarimCamara @jane_Corwin @MarcosCrespo85
NO to A2901c. Adoptees deserve equality, not discrimination! #AdopteeRights@BrianCurranNY @SteveCym @mgdendekker @DiPietro4NY
NO to A2901c. Adoptees deserve equality, not discrimination! #AdopteeRights@PatriciaFahy109 @DeborahJGlick @ypgoldfeder @andygoodell
NO to A2901c. Adoptees deserve equality, not discrimination! #AdopteeRights@DickGottfried @AlGrafNY @SteveMHawley @CarlHeastie
NO to A2901c. Adoptees deserve equality, not discrimination! #AdopteeRights@Hennessey3AD @AndrewHevesi @HikindDov @Rhoda_Jacobs
NO to A2901c. Adoptees deserve equality, not discrimination! #AdopteeRights@EllenCJaffee @MarkJohns_135th @SteveKatz4NY @BrianKavanaghNY
NO to A2901c. Adoptees deserve equality, not discrimination! #AdopteeRights@MickeyKearns @MicahKellner @RonKim40 @GOPLdrBrianKolb
NO to A2901c. Adoptees deserve equality, not discrimination! #AdopteeRights@KieranLalor @Charles_Lavine @assemblymanjoe @donnalupardo
 NO to A2901c. Adoptees deserve equality, not discrimination! #AdopteeRights@ChadLupinacci @NMalliotakis @ShelleyMayer93 @johnmcdonald108
NO to A2901c. Adoptees deserve equality, not discrimination! #AdopteeRights@AssemblymanDGM @TomMcKevitt1 @SteveMcNY @kenzebrowski_ny
NO to A2901c. Adoptees deserve equality, not discrimination! #AdopteeRights@JoanMillman52AD @JoeMorelle @WalterTMosley @FranciscoPMoya
NO to A2901c. Adoptees deserve equality, not discrimination! #AdopteeRights@BillNojay @DanielJODonnell @Felixwortiz @steveotis91
NO to A2901c. Adoptees deserve equality, not discrimination! #AdopteeRights@AmyPaulin @Vpichardo86 @JGPretlow @DanQuartNY
NO to A2901c. Adoptees deserve equality, not discrimination! #AdopteeRights@EdwardRa19 @AssemblymanRaia @philipramos @GabrielaRosaNYS
NO to A2901c. Adoptees deserve equality, not discrimination! #AdopteeRights@LindaBRosenthal @nily @AddieRussell @seanmryan149 @StirpeAl
NO to A2901c. Adoptees deserve equality, not discrimination! #AdopteeRights@AsmSantabarbara @WmScarborough @MichelleSchimel @RSchimminger
NO to A2901c. Adoptees deserve equality, not discrimination! #AdopteeRights@LuisSepulvedaNY @MikeSimanowitz @AravellaSimotas
NO to A2901c. Adoptees deserve equality, not discrimination! #AdopteeRights@JamesTedisco @clearyc @RaymondWWalter @FrankSkartados
NO to A2901c. Adoptees deserve equality, not discrimination! #AdopteeRights@JamesSkoufis @MichaelleSolage @danstec